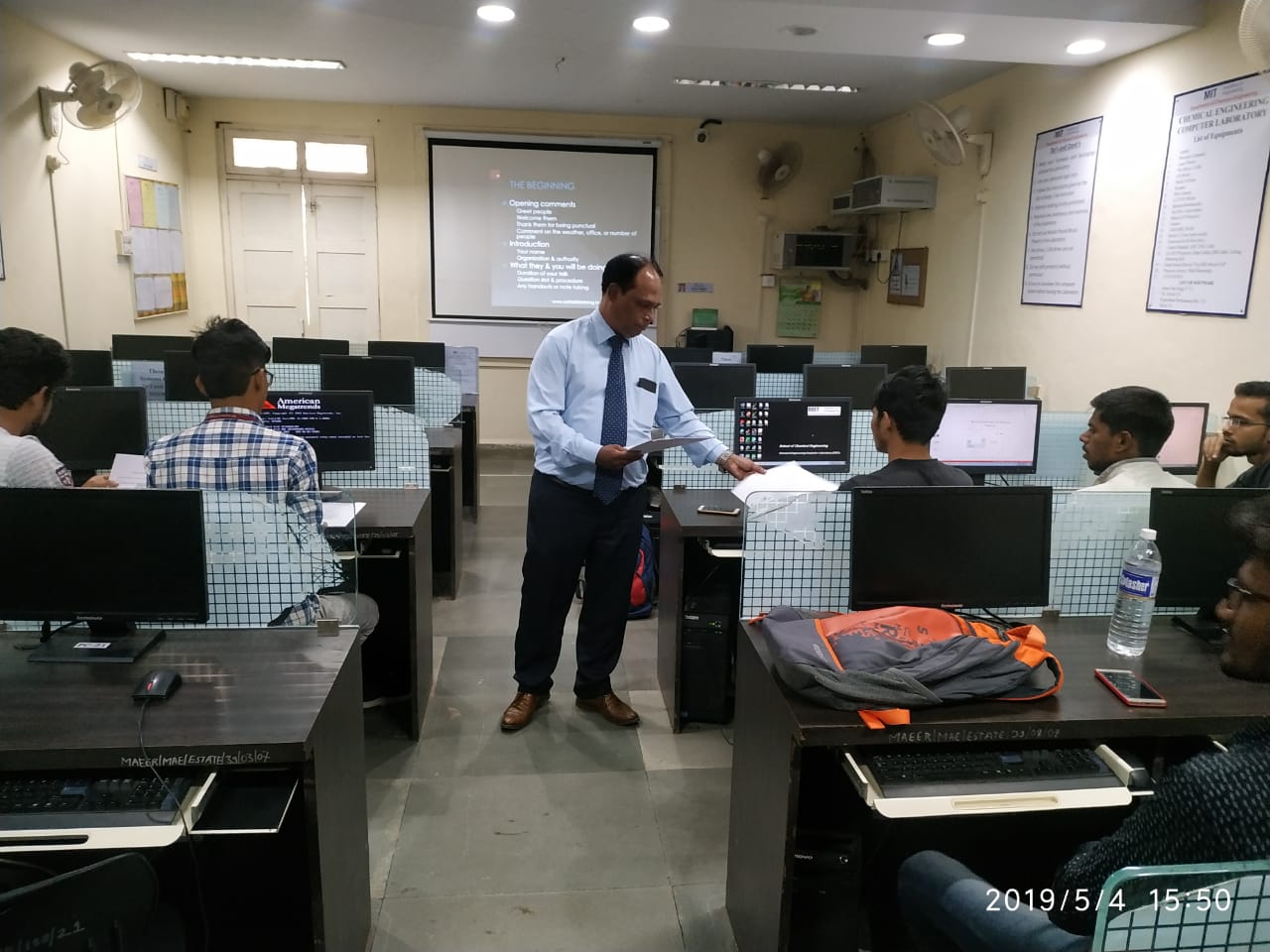 Premium Solutions  offer training in Soft skills & Personality Development Classes-Course in Pune. Our organization is born with the purpose honing their employability skills, social skills,life skills of students, Engineers, MBA, Youths, School Students, Kids  as well as adults from different professions, We also train company employees, managers, leader make them gain edge over competition.We are a training organization with a mission to promote importance of learning & developing of soft skills,social skills,life skills that makes students, employees, engineers MBA youths, and adults understand  their impact on personal and professional life.Our non technical training program help to strengthen your employees, students & kids  personality through mastery over these soft skills, social skills, life skills which have great impact on performance. Our training program,course is scientifically designed with the best learning material which makes us the-Best Personality Development  Institute for soft skills Classes-Courses in Pune Ahmednagar, Aurangabad, Nasik, Sholapur, Kolhapur and other cities of Maharashtra. 
Our course are scientifically designed & based on learning principles. Every module is designed such that it makes the candidate achieves a higher level of learning, Our soft skills,social skills,life skills training programme is good at
Explaining as well as discussing the concepts.
Presenting information in simple & understandable language
Making participants use & implement the concepts
Repetitive practice through different exercises
Helping the participant chart a plan of action
Internalizing & applying the concepts in day to day activities
Our batches are schedules on weekdays and weekends. We offer customized courses as per the need of  engineering students, MBA,BBA students,B.Com youths, school students, kids &adults employees of various industries.
Happy To Help You
Drop us a line about your Soft Skills Problem.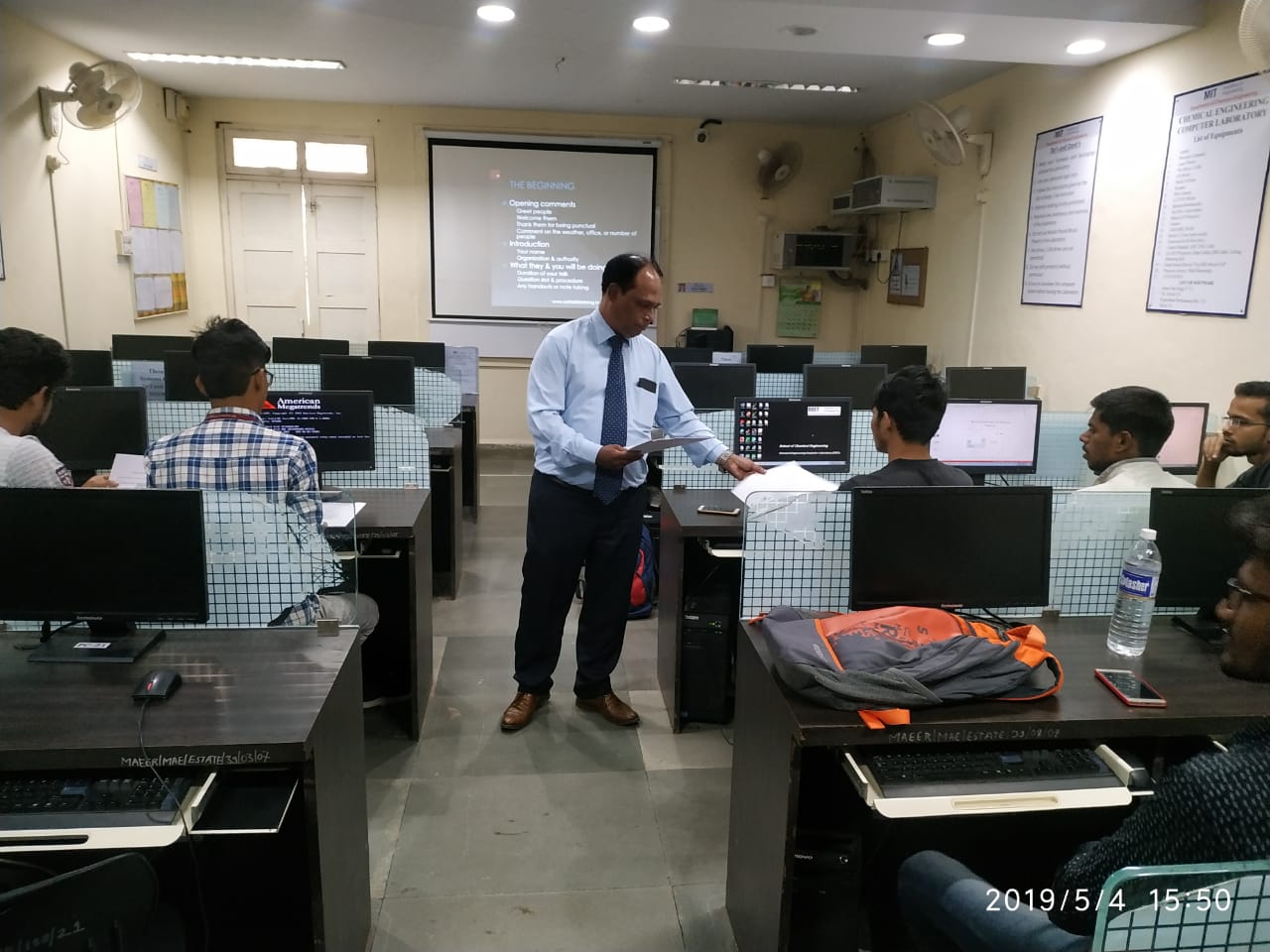 Develop Soft Skills,Social Skills,Life Skills
In today's competitive world,one can't rely only on the college degree & expect the employers will open the gates to employ them. Graduation degrees make you eligible for the interviews but do not assure you of job, the simple reason being, no of applications received by the employer have candidates with equal qualification. It is a common scenario that you compete for the job with other graduates who have same academic qualification. It is the soft skills,social skills,life skills which is the key to be assured of  the job appointment. Our Best soft skill training course-classes in Pune,Ahmednagar, Aurangabad, Nasik, Sholapur, Kolhapur and other cities of Maharashtra. hone the required soft skills of individuals.
Every third skill demanded by employers today is for soft skill.
Soft skills are game-changing competencies for individuals & employers
Employers also term Soft skills as Life skills,Social skills or Power skills.
Organizations performance is linked with employees non technical skills
Employer expect employee to have well developed social skills, life skills.
Employees with life skills,power skills,soft skills beat competition.
Individuals are able to positively influence their organization & own careers.
Individuals honing their soft skills,portray well developed Personality Image
Individuals with developed soft skills, social skills, life skills experienced better growth than others.
GOAL SETTING
To know more about Goal Setting Training
Soft Skills Training For Professionals
Irrespective of the industry, professional have to acquire skills  required for smooth & swift operation of their routine work, Working professional like teachers,Trainers, Engineers, IT, Sales professionals, Nursing staff, Hotel Staff all of them should take training on soft skills,social skills,life skills from a good training institute. List of soft skills is long, but there are few skills which are predominantly required for employees working in a particular industry. These soft skills gives the person an opportunity to be a leader. Every individual with honed soft skill, social skills, life skills  is liked & accepted by most of the group members as a leader, Which gives him opportunity to climb up the ladder.
Competitive edge:- The market has become very competitive & many participant are at the same qualification level, The differentiator is soft skills which gives IT professionals  a clear edge over competition.
Stand out of crowd:- In any organization the challenges thrown to a group of people are more or less the same. A person working as hotel staff or hotel industry who has honed his problem solving skills is able to easily overcome the hurdle & emerge as a true winner while dealing with dissatisfied customers.
Differentiate yourself:-The market has become very competitive & many teachers, trainers are at the same qualification level, Learning through best soft skills training for teachers, changes the outlook of teachers, trainers & starts thinking creatively. Which automatically helps teaching, training professionals  to differentiate themselves from other teachers and trainers.
Increase your productivity:- There is always scarcity of resources, due to which many engineers are unable to do act & achieve their goals. Soft skills development like interpersonal skills helps engineers achieve more from their teams with less.
Better bargaining power:- Organizations are in search of qualified, polished & productive Sale professionals, They are ready to pay higher to sales people who are good at soft skills like negotiation skills which helps the sales professional close sales at good margins.
Multitasking individual:- Due to soft skill development of nurses, Nursing staff is able to complete their task on time, contribute more to their respective teams & not remain confined only to work related to nursing. Soft skills training hospital staff  like organizing and customer service training for nursing or paramedic staff help to gain referral patients for their nursing home.
Fast track career growth:- Employees who have developed soft skill experience fast track growth in their career due to their effectiveness & efficiency.
Perform well under different situations:- Well developed problem solving & decision making competencies help the engineers, teachers, nurses, sales, IT professional & hotel staff to stay calm & perform well under difficult situations
Soft Skills, Life Skills Training For Students
Every third skills demanded by any recruiter is a soft skills, The entire focus  present syllabus for engineering, management, medical, law or general graduation course is on delivering technical know how of the field. This leads to development of hard skills in engineering, management student or any other graduate student, but soft skills or social skills or life skills remain underdeveloped.
The companies visiting for campus placement, give equal weight age to hard skills & soft skills of students, But during interview they find engineering or MBA,BBA students with poorly developed soft skills,social skills due to which a large number of students are rejected. It necessary for the engineering colleges, management schools or institute to ensure that every student passing out from their school has undergone soft skills, life skills, social skills training required by the industry.  Our  Modules include
Soft Skills,Social Skills Training for Engineers
Soft Skills, Life Skills Training for MBA BBA students
Social Skills,Soft Skills Training for Graduate students
Life Skills,Soft Skills Training for School students
There are few basic soft skills that every employer demands from their employees & expects them to good at it. Our Best soft skills training course-classes in Pune, Ahmednagar, Aurangabad, Nasik, Sholapur, Kolhapur and other cities of Maharashtra. Exactly aims at developing Social,Soft,Life skill such as
Communication Course/Classes :- which is good at developing the business writing, public speaking & presentation ability of participants.
Problem solving Training/Course :- help the participant to diagnose the problem, develop alternative solutions to the problems & solve them.
Decision Making  Training/Course:- helps the participant to evaluate different alternatives & choose a correct decision.
Commitment Training/Course :- make the participant attach themselves emotionally to the organization goals,& give more than 100% in achieving them.
Efficiency module Training/Course :- Aims to improve productivity without compromising the quality.
Humor module Training/Course:- Helps the participant to put others at ease, make situation light, & make other laugh.
All the students may it be a civil engineering student or mechanical engineering student, MBA or BBA student are required to assesses  their Soft Skills,Life skills,Social Skills and undergo suitable Personality Development Course and Soft skills Training in Pune to be successful during interactions & interviews
PRESENTATION SKILLS TRAINING
To know more about Presentation Skills Training 
Soft-Social Skills Training For Employees
Competition  has drastically changed the corporate world,employees life and their conduct in the society at large. In this era organizations expect their employees be it any manager or any other grade to be highly productive & multi tasking individuals. The difference between two employees either from managerial or non managerial grade is made on the basis of  his soft skills,social skills,life skills. These skills are  important  to secure growth in personal & professional life. It is important  for leaders and managers learn & master these soft skills, social skills, life skills so they can work in any culture or country.
We are committed to offer Best soft skills training course-classes in Pune,  Ahmednagar, Aurangabad, Nasik, Sholapur, Kolhapur and other cities of Maharashtra to the managers and leaders who are willing to acquire understanding & applications of the soft,social,life skills. Every course is  delivered by trained and experienced trainers. Our soft skills training module helps your learn and master these soft skills,social skills,life skills that managers and leaders need the most for handling their teams.
Soft Skills,Social Skills Training For Managers
Interpersonal Skills:- Organization look forward for manager employee who are good at keeping commitments, engaging mind before mouth, getting well with other, bringing people together, control their criticizing actions and behaviors with their team members and customers. All these are very important for manager as they help in

Individual & organizational growth,
Stable relationship amongst employees
Build strong relationship within the team &
Build  strong relation with customers
Creating loyal customers

.Team Work :- Success of any organizations depend on the coordinated efforts of all managers & employees, whether they are, Inter or intradepartmental. Employees in any team belong to different age groups, qualifications & status, all of them work as a single team with a common objective of accomplishing the task. Managers always look forward for smooth functioning within their teams  & retain people who can be a perfect fit to their existing teams. Soft Skill training on team management is very helpful for managers in balancing their teams.
Problem solving skills :- Organizations employ staff or managers to maintain the smooth flow of business & expect from their managers- employees  that any problem arising which may disrupt the flow should be taken care of. Hence they look forward for individual & managers who posses these skills. Organizations always look forward for people with skills to resolve the problems & have resilience to handle challenges, pressure created by such problems. After all no job is complete without solving such problems. Training on problem solving skills can help employees develop this skill set.
Efficiency :- Organizations are normally operating under pressure, due to scarcity of resources. HR teams are always on manhunt of managers who not only does  produce a result, but does so in a quick or simple way using as less material, time, effort and energy. This expectation creates a lot of work stress on managers, Soft skills training on stress management and other techniques provides these managers solutions, with which they can achieve more for less & deliver expected results with high efficiency.
Soft Skills,Life Skills Training For Leaders
Leadership :- Organizations/Business groups today not only compete on their  strength of intellectual capital. This intellectual capital remains dispersed at all the levels in any organization. They have a challenge of creating second line leadership, which requires a lot of time & effort. Organizations always look forward for such people who can be easily groomed & developed to take up leadership role.
Commitment :- Every organization need leaders who give more than 100 % towards the task assigned to them. Organization demand for loyal employees is very high, they look forward for leaders who attach themselves and their teams with the organizational goals. Soft skills training helps the leader in gaining commitments from their teams, & put extra effort to achieve them, willingly.
Decision making :- Soft skills training on decision making helps the leader in taking quick decisions,When dealing with any kind of problem, an leaders normally find himself at cross roads, that put him dilemma of choice (Taking decisions). A number of solutions are generated during dealing with problems. One has to decide between the possible options,

What action should be taken.
Should more information to be collected
What amount of resources (time,finance,manpower) to be allocated

Communication Skills :- A very basic skills which every leader should posses, but most of the individuals are weak in written communication, particularly Business communication, report writing, presentations which are effective form of communication within & outside the organization. Organizations expect every leader employee to be well verse with their communication skills. There is a bright chance for individuals who are really good at professional communication, which is the actual need of every organization.
Humor :- Humor is a way to express the truth even when it is feared and repressed. It is mentally and physically good for all the employees as it creates laughter, brings people together & affirms life. Soft skills training on Humor helps leader, often succeeds where other methods fail. It beats all the conventional alternatives for which organizations spend a lot motivating their employees through different activities, functions, interventions. There are lot of benefit of  such a skills to organization, which keep the ball rolling even under stressful environment.
We have specialized as Best Personality Development Courses-Classes in Pune, Ahmednagar, Aurangabad, Nasik, Sholapur, Kolhapur and other cities of Maharashtra. 
SALES / BUSINESS DEVELOPMENT TRAINING
To know more about Sales / BD Training 
Trainers/Facilitator are the one,who understand the participant well,they match the frequency & deliver the content in a simple & lucid manner.  They play key role in executing the program successfully and made it the Best soft skill training course-classes in Pune, Ahmednagar, Aurangabad, Nasik, Sholapur, Kolhapur and other cities of Maharashtra. 
Our trainer are well qualified from reputed institutes
They have vast industrial experience & are masters in their fields
Trainers are friendly, cooperative and conduct sessions in simple language
Our facilitators train for basic level, Intermediate and advanced levels
Our facilitators are coach & mentors for our students
Our trainers use different techniques/methods for training.
Our facilitators are easily accessible
Our facilitators use different tools to measure learning outcome.
Our facilitators provide timely feedback to every candidate
MS EXCEL TRAINING
To know more about Microsoft Excel Training
TALLY ERP COURSE TRAINING
To know more about Tally ERP  Course
 Learn from industry experts
Master the skill through practice at our center.
Well developed learning strategies.
Scientifically designed curriculum
Different teaching methodologies
Build knowledge and expertise with experiments and assessments
Connect with learners through discussion forums
Small batch size
Personalized attention
Flexible Courses schedule
Separate batches for students, professionals & Home makers
Soft Skill Training Batches in Pune,Ahmednagar, Aurangabad, Nasik, Sholapur, Kolhapur and other cities of Maharashtra. 
SPOKEN ENGLISH TRAINING
To know more about Training o English Speaking